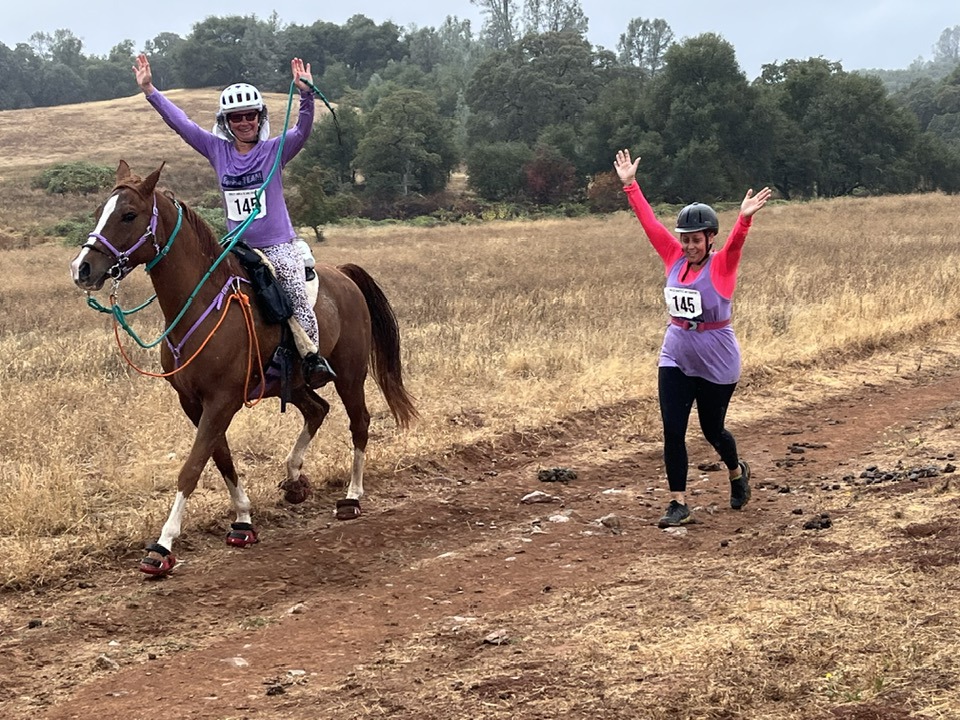 Last weekend my new Ride and Tie partner Jennifer, Jovi (horse) and myself completed the 9 mile short course at the Coolest Ride and Tie in Cool, CA. Yesterday Jennifer and I did an interview with the Ride and Tie Association. It is now online on YouTube: click here! We had a lot of stuff go right, but also some things that didn't. You'll have to listen to the interview to find out more.
Susan Smyth and her crew did a fabulous job. All of the volunteers, management, vets and helpers did a great job, and put on a fun event.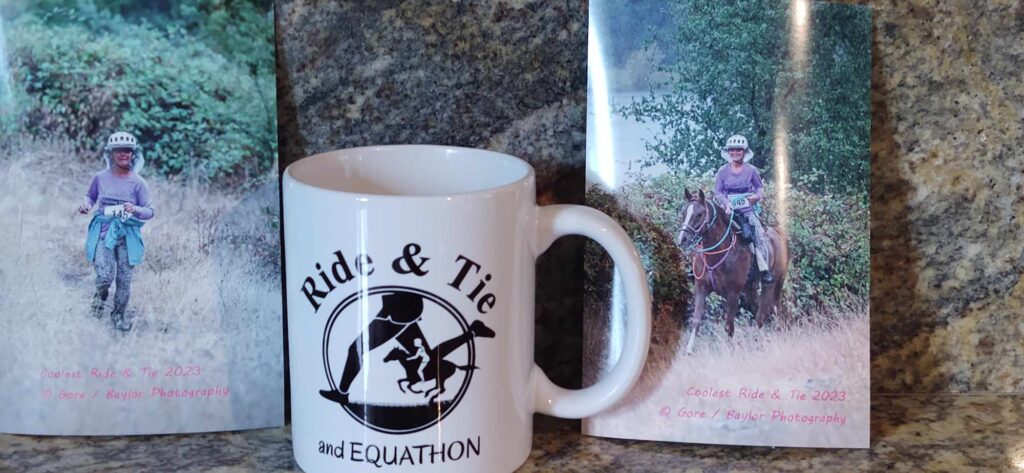 We had a great time and I wanted to mention a couple of things that we didn't really get to in the interview. The first one being that the sport of Ride and Tie is a really affordable equestrian sport. The entry fees are lower than I am used to for endurance but actually half that since there are two people paying it works out to being 50% or less. That is a great deal to give a new sport a try, get some new experiences for you and your horse plus make new friends! You get a nicely marked trail, vetting, aid stations and afterwards awards and a meal. We also had ride photographers and live music.
The next thing that I really liked is that the Ride and Tie Association has only 20 rules. They all fit on a single page! Whereas the AERC has a rule 'book', which is 16 pages long. I totally get that there are reasons why AERC needed to have more rules. I'm just sharing that I thought it was refreshing that R&T was so simple and uncomplicated. I felt that it made things a lot more laid back and less stressful. There is so much flexibility and it was great to see how the sport attracts people of all ages and fitness levels.
We also lucked out and found a sponsor that regularly sponsors Ride and Tie. doTerra is an essential oil company. They provided us with their Deep Blue product that is a topical analgesic made with essential oils. Jennifer and I both felt that it worked great on our aches and pains post ride. They also provided us with shirts that we wore during the event.
Next time I'm looking forward to doing a longer distance.